Researching a Spanish holiday and found this ticket for Barcelona v Real Madrid that I went to with Steve Matthews in 1997.
There's a whole load of info about the game here. Just look at some of the players involved –
Barcelona : Vitor Bahia; Ferrer, Nadal (Stoichkov, min. 23), Abelardo F., Sergi; Figo (Pizzi, min. 89), De la Peña, Guardiola, Giovanni (Popescu, min. 16); Luis Enrique, Ronaldo. (Entrenador: Bobby Robson)
Real Madrid. : Illgner; Panucci, Alkorta, Hierro, Roberto Carlos; Víctor (Amavisca, min. 46), Redondo, Seedorf, Raúl; Mijatovic, Suker (Zé Roberto, min. 70). (Entrenador: Fabio Capello)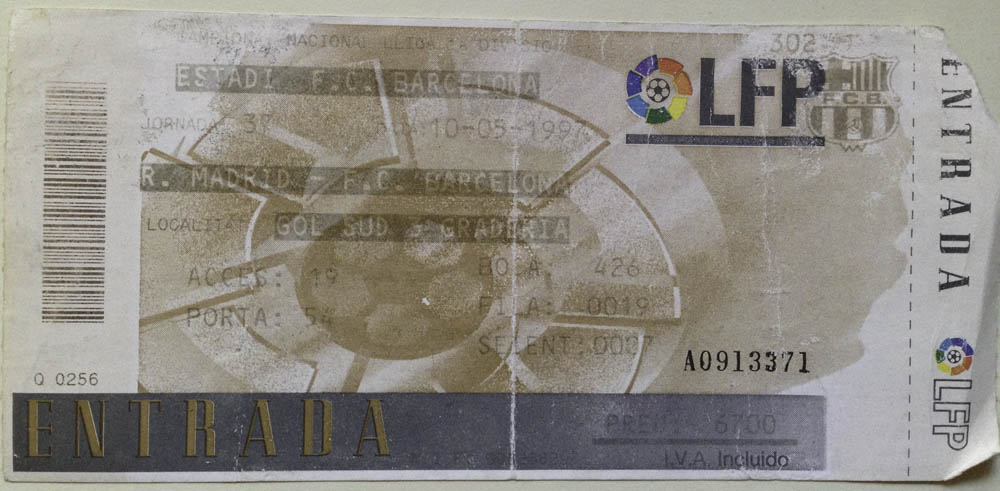 Full game below. The goal, from ('fat') Ronaldo is here at c. 55 minutes. You might also spot Jose Mourinho at 6'47".